ataflop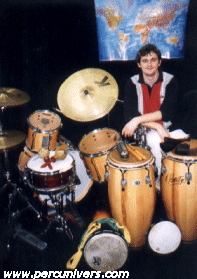 musical tale
World drums and percussions
Pedagogy : discovering drums, percussions and rhythms
Time : 40 minutes
Staff : three musicians and a story-teller
Contact : E-mail or Phone : +00 33 (0)6 83 53 47 40
Presentation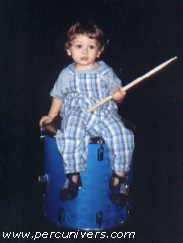 The birth of ataflop :
A few times ago I wanted to write a music piece for percussions alone. As I wished to offer another thing as simple lessons to the pupils. I wanted to perform the percussions within a new framework. I have then write the Ataflop tale and choose to illustrate it with just percussions.
The tale :
It takes the form of a quest in an imaginary country where the sun does not rise any more. The inhabitants seek to know why their sun does not rise any more and they will leave to research an enigmatic character who is supposed to give them an answer. They will have to come across various landscapes and to avoid many dangers in the search of a drum whose rhythm is at the origin of the day and the night.
the music :
The pieces of percussions are played during the spoken text or between it. You can hear drums and percussions from Africa, Cuba, Brazil and in some original compositions that suit well with the tale.
First sample, ITICTIC, is strongly inspired by the cuban percussions : tumbadoras, bongoes, timbales and drumset.
IFISH is an "hybrid" sample with percussions from different origins : pandeiro, bongoes, claves and drumset.
With IGLING I wanted to imitate the electronic sound "techno" but with only accoustics percussions.
^back^
They hosted Ataflop
École de musique du Districts des Deux Rives, Valence d'Agen 82
Price
Drums